Linda Langsam, LPC, ACS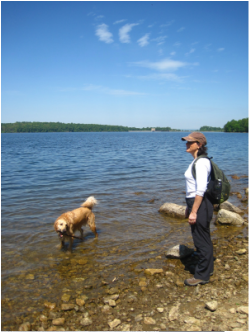 Linda Langsam has 30 years of experience assisting adults, teens, parents and children with social-emotional and/or behavioral concerns. She is also a board an Approved Clinical Supervisor, certified under the the Center of Credentialing and Education (CCE) for NBCC. She has a Master's degree from Albany University with advanced post graduate work in Counseling Psychology , earning her Certificate of Advanced Graduate Study, with over 60 post graduate hours of study. She is a Nationally Board Certified Counselor (NBCC).

She has met all NJ state requirements as a Licensed Professional Counselor (LPC) and an Approved Clinical Supervisor, with a strong community reputation. In addition, she currently works as a School Counselor in Morris County, and had taught as an adjunct faculty member at the College of Saint Elizabeth in the Graduate Psychology Department for many years.

Linda Langsam is a also an experienced Clinical Hypnotherapist, certified by both International Association of Counselors and Therapists (IACT) and National Board of Certified Clinical Hypnotherapy (NBCCH). She attended professional training at the Center for Integrative Hypnosis in NYC, under the direction of internationally recognized hypnotherapy instructor and author, Melissa Tiers, DCH, DAH. She is professionally insured for all services.

Linda currently works out of her professional home-office in Long Valley/Hackettstown, NJ. Linda is married to her best friend and husband, Eliot. Together, they have raised four (adult now) children, and a Golden Retriever, Bryce.
​
Feel free to visit the link below to learn more about the field of hypnotherapy, brain research, effective parenting, ways of coping and lots more at: Pinterest.com/lindalangsam/
If you are already working with a medical or health provider:
The personal services associated with Positive Intentions are intended to promote healthy and quick positive change in your life and in the lives of family members. Should you or a family member already have a current diagnosis you are encouraged to benefit from additional approaches that can compliment any other current treatments. I am always happy to work along side your personal physician, psychiatrist, group therapist or other health professional to help you reach your personal goals.
---